What We do
Create some of the most widely-used tools in cancer genomics.
Collaborate on research across all disease groups at Dana-Farber.
Support hundreds of active clinical trials across the globe.
Train the next generation of data scientists.

The Department of Data Science announces its third annual Postdoc Open House Day on Friday, October 14th, 12pm-7pm in person.
If you are interested in learning more about postdoctoral opportunities at Dana-Farber Cancer Institute and would like to learn about the research our faculty are conducting, please apply by September 9th to attend. Space is limited. Travel funding may be available. Apply at https://bit.ly/DSPostdoc2022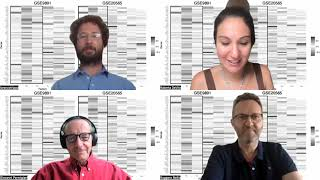 The award honors work developed at the Department of Data Science on multi-study factor analysis.
Read More